One Epic Battlestar Concert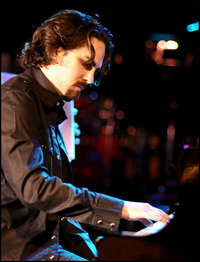 The first of the previously mentioned Battlestar concerts occurred this last weekend in downtown LA. Truly an amazing show, I don't think I've ever been as musically satisfied as I was in those three hours. I met a friend and his family there and we all had a blast!
BrEndAn's Band opened the night with four songs, including the rocking "Ain't We Famous" which can be heard on the Terminator: The Sarah Connor Chronicles soundtrack, and "When Will the Work Be Done" which can be heard on the Battlestar finale "Daybreak".
A night of firsts! We were the first to see performances of "Gaeta's Lament", "Dreilide Thrace Sonata No. 1", and "Prelude to War". "Gaeta's Lament" is the song that Gaeta sings near the end of season 4. It will be the first track of the season 4 soundtrack. "Dreilide Thrace Sonata No. 1" is a piano piece we hear from Starbuck's father in the show, but never get to hear the full thing. Finally, "Prelude to War" is a incredible action piece from season 2 that Bear thought was too complex to perform in concert, but massaged it into something that would work. The violins were infused with metal, a very noticeable difference from the song on the soundtrack—but not a bad one.
The night ended with a surprise appearance, with Katee Sackhoff making a very stealthy cameo on the piano to lead us into the finale, "All Along the Watchtower". Just like she did in the show.
The opening act:
"Ain't We Famous"
"United States"
"Light Years"
"I Got Love"
And finally the set list:
Videos thanks to Films in Focus. You can find a lot more information and pictures on Bear's blog.
Check out this cool pic!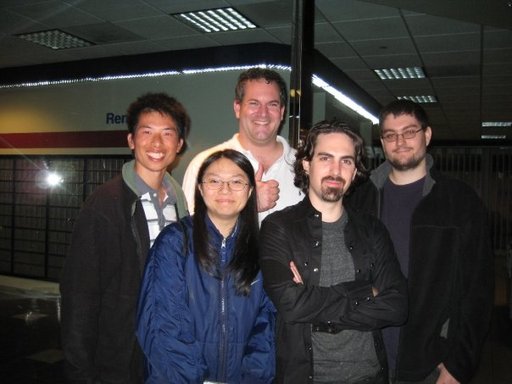 That's me on the right, Bear in front of me, friend from Quake "ShakaUVM" in the back, and his family on the left.
Related Posts